Job Angels Welcome Toolkit
To learn more about Hiring for Hope and all of our programs and services, please visit our website at www.hiringforhope.org, and/or click any of the buttons below to take advantage of the informational materials contained within our JobAngels Welcome Toolkit.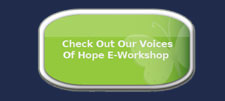 1. To stay connected with us through our e-newsletter, and/or continue participating in our JobAngels program just click the corresponding green buttons below.
2.To begin taking advantage of our other programs and services, just click the icon(s) below that pertain to your area of interest. If you are an individual with 5 or more years of hands-on experience in the career industry, and are interested in volunteering your time to assist job seekers with the career management process on a one-on-one basis, please email Shayla Collins at scollins@hiringforhope.org to learn more information about our Career Angels Program.